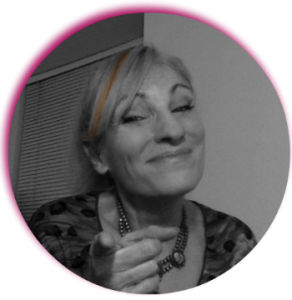 Time to take back your health!
I'm going to help you do that!
My name is Lynnie Wennerstrom, The Lifestyle Luminary.
I teach modern open-minded and lifestyle conscious women how to live a healthy and radiant life using 7 ancient lifestyle practices.
YOU are a woman who cares about your health and your lifestyle. What you choose to put in, and on your body, matters to you. That is what empowers you to be in charge… and to be you.
Helping you make those healthy lifestyle choices is what I am passionate about!
YOU are the exact reason I created this site – for women who want to live a more healthy and radiant life yet want to expand their knowledge with guidance along the journey from somebody who has been there.
Let me tell you a little about my own journey…
My education started for me like so many others, with a health crisis.
I had debilitating epileptic seizures, breathing issues from COPD and battled depression for most of my adult years.
For over eight years, my house looked like a pharmacy.
Finally, one day I realized I was dying.  On this pivotal day, I made the biggest decision of my life.  To stop all the drugs and start to live.
It brought about an incredibly amazing, life-altering journey.
I started to eat only whole foods and also began researching how to heal myself naturally. Within weeks, I was stronger and healthier than I had been in years.
I began researching the vast library on health and wellness, and took and graduated from Elwin Robinson's High Energy Academy, Complete Detox Academy, and Taoist Health and Fitness Academy then followed that by becoming an herbalist taking Valerie Blankenship's Sage Herbal foundations Program. 
Unfortunately, because of the way food is grown today, our food lacks vitamins and minerals, which most of us have become deficient.
This deficiency, combined with the effects of the Standard American Diet (SAD) and of the fact that common sense knowledge is no longer taught in schools (not even in medical schools!), too many people are obese and are have become sick with chronic (yet reversible!) diseases like high blood pressure, arthritis, diabetes, intestinal disorders, etc.
I find the state of health in which we find ourselves totally UNACCEPTABLE!
Helping people take full responsibility for their own health and wellness is a commitment I take very seriously.
I wrote my book '7 Simple Steps To A Crazy Awesome Healthy You' as a common sense resource that I felt was sorely lacking. I knew others could benefit from my journey and at the sam
e time, get on the road to health much quicker than I did by avoiding the frustrations, pitfalls, challenges I had run into along the way.
The book is meant to both inspire and instruct others on how to improve their health and their lives by employing the same common sense health practices and techniques I used to heal myself. If you are suffering chronic health issues, this book explains the fundamental common sense practices and techniques necessary which can immediately give your body what it needs to begin the healing process.
Having good health is a choice, my friend. Make it a good one for yourself and for your loved ones!
[Watch the 8-minute video below sharing my journey with you.]
7 Simple Steps to a Crazy Awesome Healthy You!  (click and get it now!)
Believing in you always,
Love Life!  Live in Awe!!  Thrive!!!